New to us?
Welcome to Fairfield Church! 
We're glad you're here, and hope that having a search around the website will give you a flavour of who we are. The best way to find out about us is to visit us on a Sunday morning at 10am, when we gather together to worship Jesus Christ together.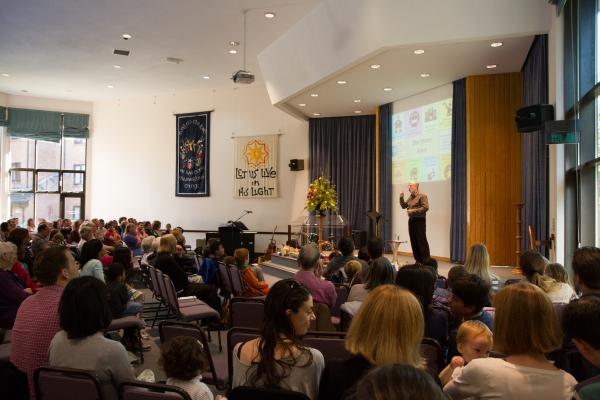 But what should you expect should you visit? 
We're a warm and welcoming bunch of people, hailing from a wide range of ages and backgrounds. When we get together, there'll be songs and prayers, as well as teaching from the bible. We also have a créche and children groups for all ages.
There's no dress code - come in whatever you feel comfortable in. 
There's plenty going on through the week, too, and you can find out all about that at the Welcome Desk, or by contacting us.
We enjoy spending time together on a Sunday morning, and we take a break in the middle of our service to have coffee, tea, and biscuits, with squash for the children. 
We hope to see you soon - and if you have any other questions please don't hesitate to get in contact.